Cristiano Ronaldo scored his 99th International goal against Luxembourg few days ago sending his team to Euro 2020. On the other hand, Lionel Messi scored a penalty in a 2-2 draw against Uruguay in a friendly match taking his international goal number to 70.
Cristiano Ronaldo now has 29 international goals more than Messi, the Portuguese forward is looking at attaining a milestone of 100 international goals. In other to make this feet look inferior to the world, Messi PR team has paid several influencers across the globe to make up fake stats in favor of Messi just to downplay Ronaldo. One of the influencers who was contacted via twitter said this, see below: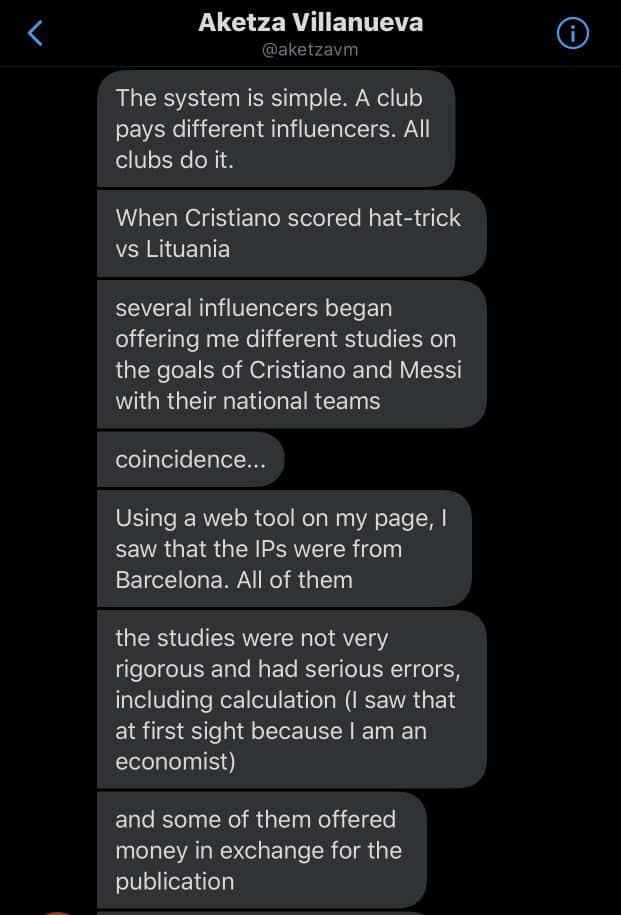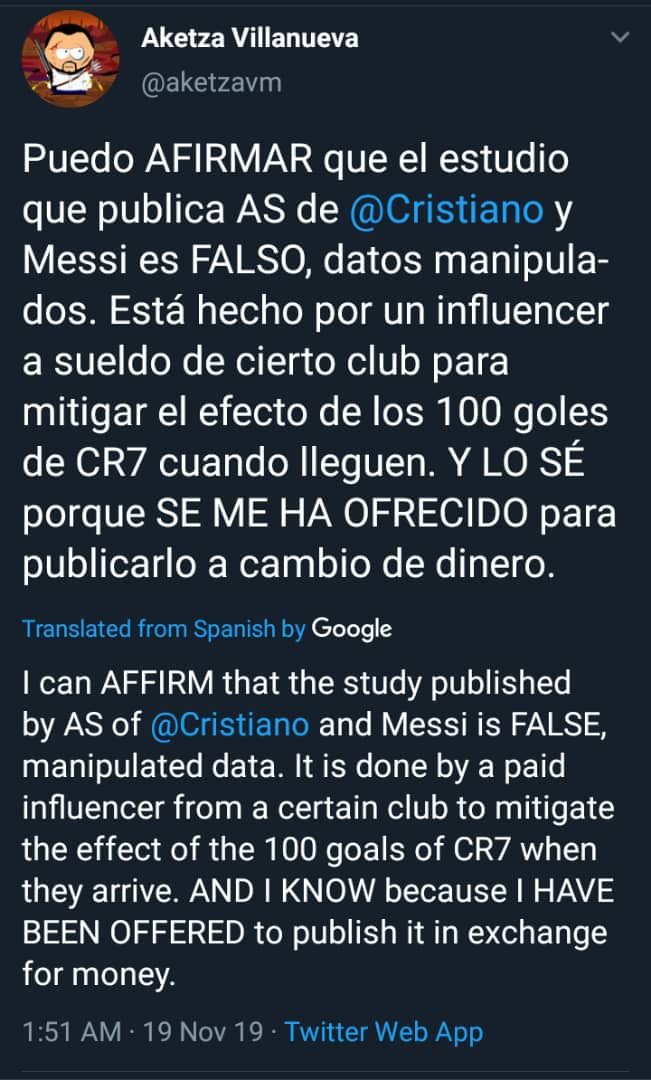 @diarioas on twitter is one of influencers spreading this fake stats and to this end, other sport pages have started posting the same fake stats, all to downplay Ronaldo.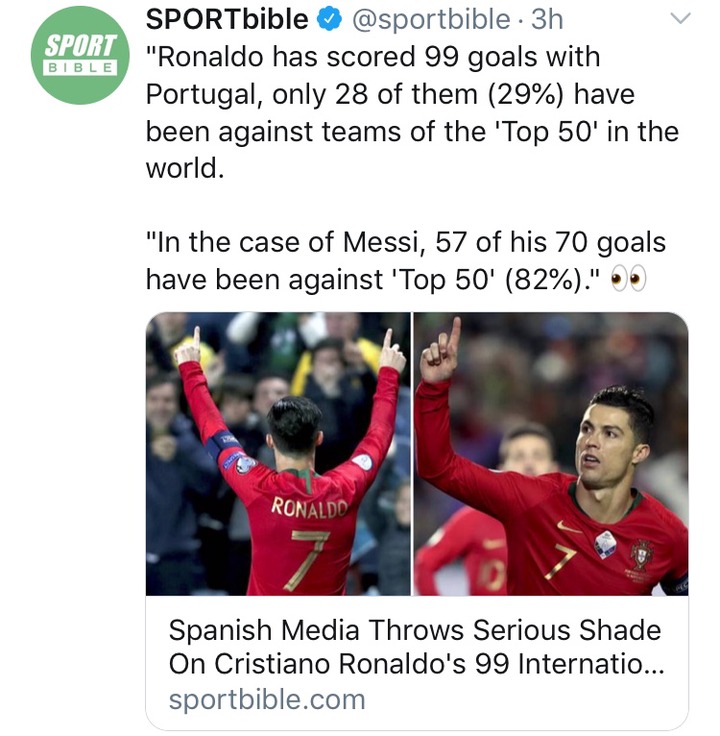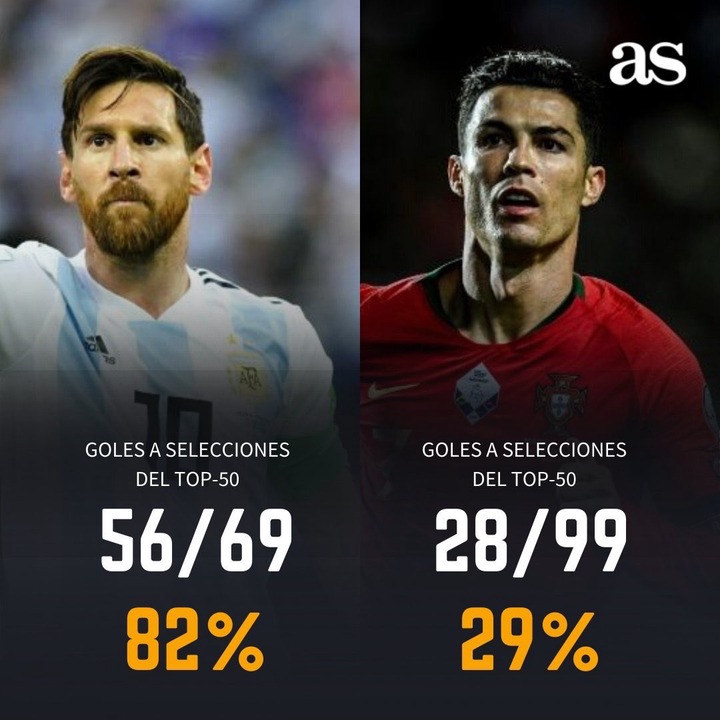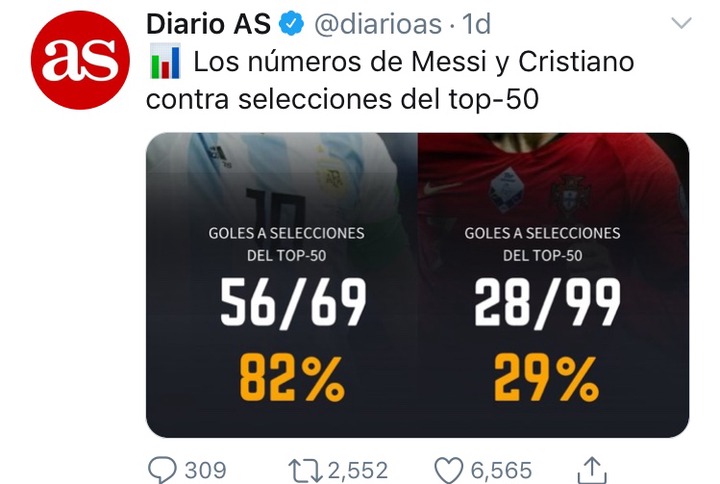 Also, @VarskySports posted another fake stats where he listed the countries they've both scored against, they added France and Spain for Messi, countries he never scored against and omitted Spain for Ronaldo, a country he scored a hattrick against in the 2018 World Cup. See below: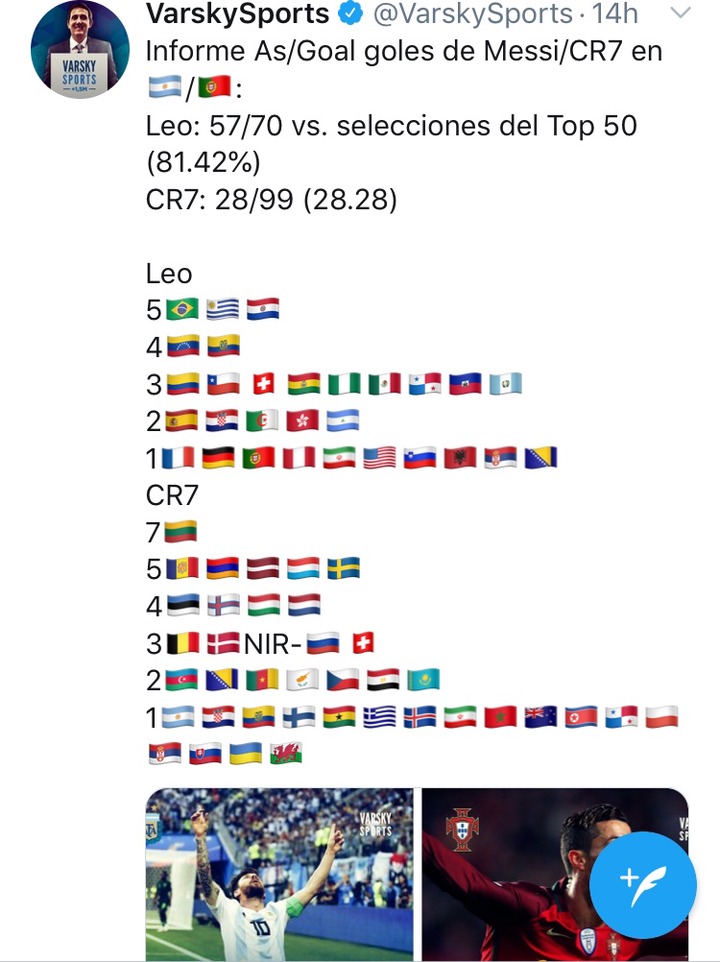 However, it is no longer a secret that the media hates Ronaldo and will do anything to downplay him and praise his rival, Messi. But the good people of twitter responded with the true stats. Ending the agenda of making Ronaldo 99 goals look inferior to Messi 70 goals.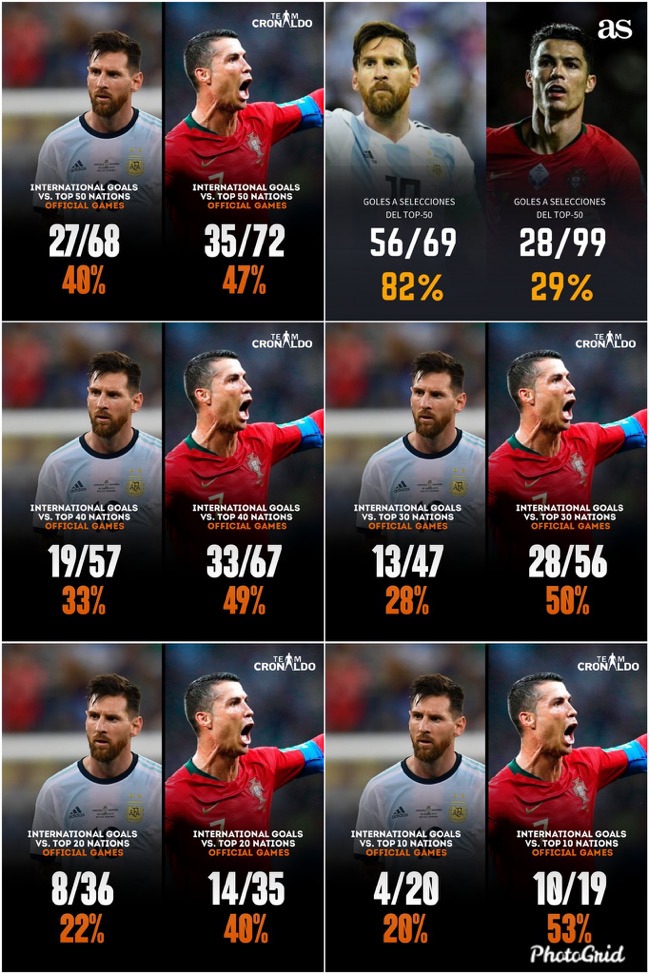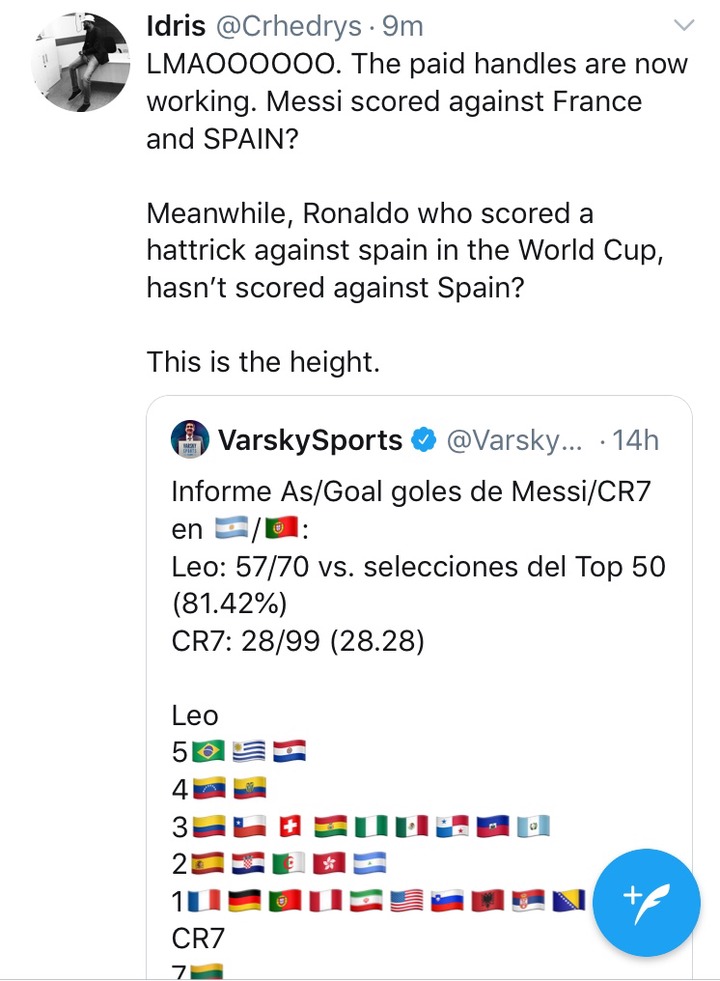 How long will the media continue to play against Ronaldo? 
Why do they hate him so much? 
Drop your comments.